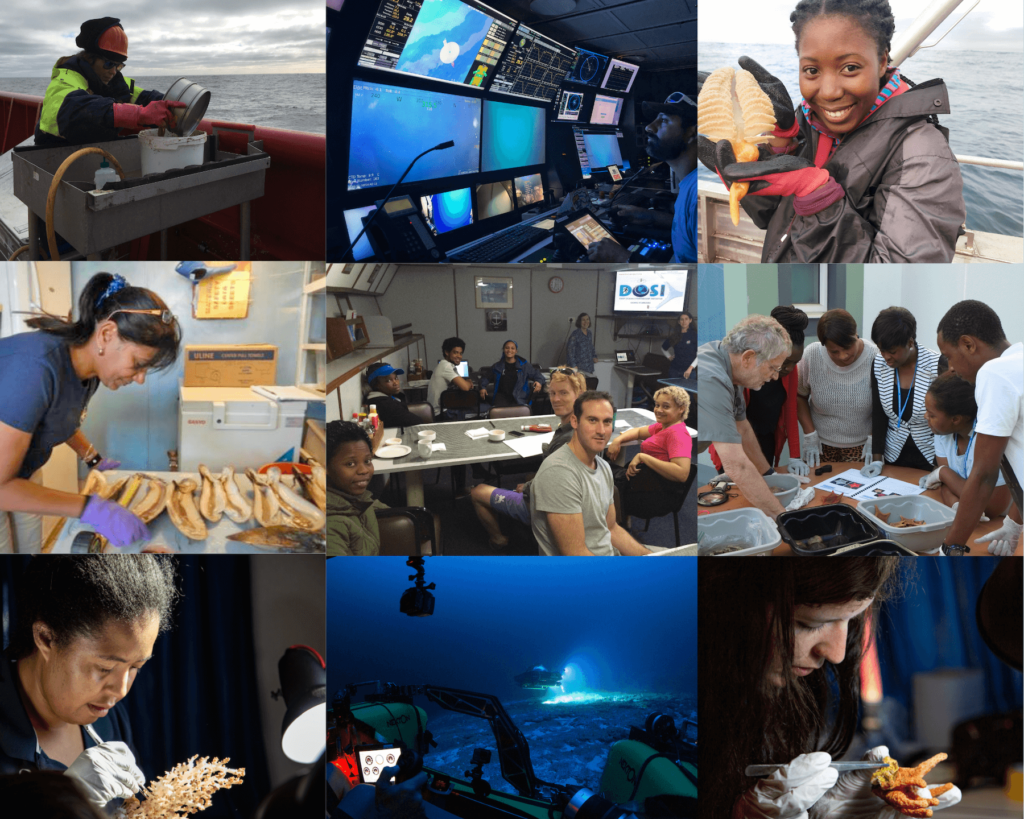 An important aspect of the Ocean Decade is a strong focus on increasing capacity to generate, understand, manage, and use ocean knowledge. This objective has particular relevance for deep-sea research. While more than 70% of countries have a deep-sea environment within their EEZ, economically developed nations conduct most deep-sea research. Countries with developing economies face significant barriers to participating in deep-sea research, including access to technological capability and infrastructure, and specific expertise. Yet the least studied parts of the deep sea often occur within the EEZs of less economically developed nations.
Challenger 150 aspires to contribute to the Ocean Decade by committing to core principles of effective research capacity sharing and building.
This includes:
co-development and co-creation of contributing regional research projects

investment in training for scientists from economically developing countries

sharing research products
The Deep Ocean Training (DOT) initiative follows the concept of UNESCO's IOC Training Through Research (TTR) programme, by providing shipboard opportunities and experience to scientists from those nations that lack access to the large infrastructure often required for deep-sea research. Members of the Challenger 150 programme are asked to identify potential opportunities and spare berths on their up-coming research cruises that can be made available for this purpose, and where possible to provide funding to support the inclusion of researchers. While initially this will be opportunistic, the aim of the programme is to build these opportunities into future cruise funding proposals and to better match opportunity to capacity building needs. In addition, the programme has partnered with REV Ocean to provide a series of dedicated DOT research cruises (see below). If you would like to contribute to the DOT initiative please get in touch.
Training
Current Partnerships
REV Ocean have partnered with the programme and will support Challenger 150 through contributing to the Deep Ocean Training (DOT) initiative, offering 18 days ship time per year for capacity building in deep-sea science. Find out more.
REV Ocean is a not-for-profit company created with one overarching purpose and ambition – to make our oceans healthy again. Established in Norway in 2017, REV Ocean's mission is to enable and inspire ocean solutions and combat the negative pressures currently affecting the ocean. The science strategy is focused on dealing with plastic pollution, climate change, and the environmental impacts of unsustainable fishing.