AleutBio Logo
Cruise title: AleutBio – Aleutian Trench Biodiversity Studies 
Partners: Bundesministerium für Bildung und Forschung, Briese Research, Projektträger Jülich, Forschungszentrum Jülich  
Lead PIs: Prof. Dr. Angelika Brandt
Location: Aleutian Trench and eastern Bering Sea.
Dates: July 2022
The AleutBio expedition aims to shed light on the distribution of marine organisms and contribute to the understanding of changes in biodiversity and its distribution in the North Pacific, the gateway to the Arctic.
The AleutBio expedition will analyze benthic life of all size classes (meio-, macro, megafauna) of the eastern Bering Sea as well as the eastern abyssal and hadal Aleutian trench. It is planned to illuminate biodiversity patterns, reveal biogeographic relationships and connectivity of species with those from the Arctic Ocean and Kuril-Kamchatka Trench in times or rapid climate change.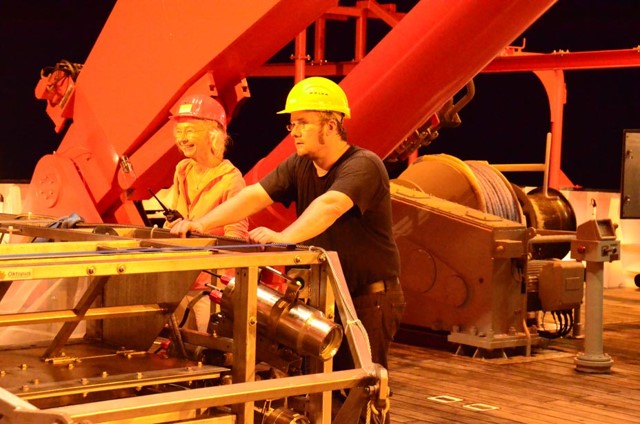 Prof. Dr. Angelika Brandt on deck. © Thomas Walter